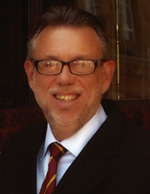 Charles was born and received his early education in St Kitts.
He graduated in law from Pembroke College, Cambridge and holds a Master of Arts degree from that University. He was called to the English Bar at Lincolns Inn in 1971 and shortly thereafter returned to St Kitts where he has practiced law continuously, firstly in partnership with Frederick Kelsick in the firm of Kelsick and Wilkin, and from 1988, as Senior Partner of Kelsick, Wilkin and Ferdinand. He was appointed a Queen's Counsel in 1998.
Charles has provided public service to his country as Chairman of the Electoral Commission (1988-1996) and he chaired the National Competitiveness Council from 2010 to 2012. He has since 1979 been a director of TDC, a leading public company listed on the Eastern Caribbean Securities Exchange.
Charles was an avid sportsman representing St Kitts at cricket and football and Cambridge University and the Leeward and Windward Islands at cricket. He led his country's local organizing committee for the ICC Cricket World Cup 2007. Charles was honoured in Her Majesty's 2010 New Years Honours List with the award of CMG, Commander of The Most Distinguished Order of Saint Michael and Saint George.
Charles concentrates his practice in the areas of corporate, commercial and real estate law.
Charles was a founder of WINNFM, the leading independent and current affairs radio station in St. Kitts & Nevis. He has throughout his career commented and written on constitutional, legal and social issues.
In November 2015 Charles published his first book entitled "Breaking the Cycle - Politics, Constitutional Change and Governance in St. Kitts and Nevis.

email: This email address is being protected from spambots. You need JavaScript enabled to view it.