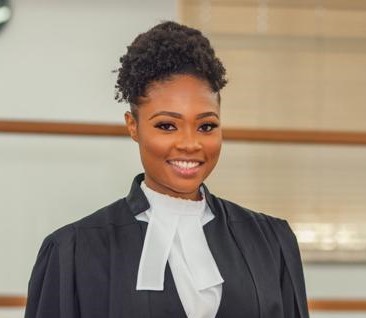 Hadya Dolphin joined Kelsick Wilkin & Ferdinand in December 2022.
Her formal education started in St. Kitts where she obtained an Associate Degree in Humanities from the Clarence Fitzroy Bryant College. In 2018, she received her Bachelor of Laws Degree from the University of the West Indies, Mona Campus. In the same year, she matriculated into the Norman Manley Law School where she served as the Organization of the Eastern Caribbean States Class Representative during her two years at the Law School. Hadya graduated Law School in 2020 receiving:
the Raphael Codlin Prize, awarded to the Most Outstanding Year II students;and
the Beresford Hay Prize for having the best performance in Probate Practice and Procedure.
During her academic pursuits, Hadya was awarded for excellence and her outstanding performance in various disciplines. Such awards include, inter alia:

Throughout the years, Hadya also engaged in a number of internships including

Hadya joined the legal fraternity in January 2021 having been called to the Bar of St. Christopher and Nevis to practice as a Solicitor and Barrister. 
Areas of Interest: Civil Litigation, Probate; Estate Planning, Conveyancing; Offshore Corporate Law.
email: This email address is being protected from spambots. You need JavaScript enabled to view it.